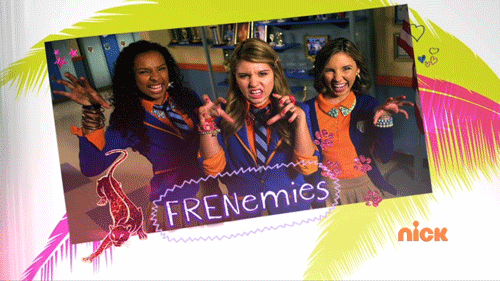 The Panthers are a cheerleading group at 
Iridium High
 the group includes 
Maddie Van Pelt
,
Katie Rice
, and 
Sophie Johnson
. There are two versions of the Panthers, This version (The American Version) is a counterpart of The 
Red Panthers
which is featured in 
Grachi
 the group includes 
Matilda Roman
,
Betty
,
Dotty
,and Katty.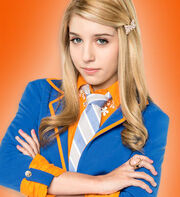 Biography about The Panthers
Edit
The Panthers is a dancing group in Iridum High the group includes Maddie Van Pelt, Katie Rice, and Sophie Johnson. Maddie is the leader of the Panthers, Katie and Sophie are her assistants (sidekicks and BFFs). Katie is the Co-Leader who wants to secretly be a leader someday and is the intelligent one in the group, and Sophie is the least smart of the group but is definitely unique in her own way. Katie and Sophie often help Maddie in her plans to win Daniel back but when Maddie gets carried away Katie always try's to stop her. 
Members of The Panthers
Edit
Maddie is portrayed as a self-absorbed blonde. She is the popular girl in school. She is the leader of The Panthers. She is always concerned about how she looks. She keeps on breaking up with her ex-boyfriend, Daniel until he gave up and refused to take her back. She hates her frenemy, Emma Alanso.
Katie is actually very smart. She's not afraid to speak her mind and doesn't really care if Maddie likes it or not. Just like in The Big Rescue she told Maddie "Daniel must really like her."
Sophie Johnson is the ditzy one, but that doesn't mean she can't be one of The Panthers! In fact, she fits right in. When she's not following Maddie's lead 24/7, she's marching to the beat of her own tone-deaf drummer. Sophie's nickname is Dreamer Panther.
The image gallery for The Panthers may be viewed here.